You should always bear in mind that a quality custom essay writer is not likely to charge you anything for accessing their information.
Non sono briciole, con il tuo 5x1000 puoi garantirgli futuro.
Dona il tuo 5x1000 a Stella Cometa OdV
CODICE FISCALE 98058580782
Inviati un SMS promemoria con il codice fiscale di Stella Cometa
Con il tuo 5x1000
puoi garantire a tante famiglie cibo e nutrizione.
Insieme, possiamo fare tanto: Grazie.
COSA FACCIAMO CON IL TUO 5X1000
Stella Cometa OdV si occupa, tra le diverse attività, di garantire la cura delle persone con disabilità, soprattutto bambini, in Africa.
Puoi dare loro
un futuro migliore: ecco a lato alcuni esempi di cosa possiamo realizzare grazie al tuo 5x1000.
Contribuisci anche tu, grazie.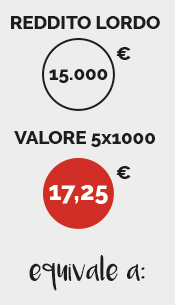 Trasporto in ospedale per una consultazione medica specialistica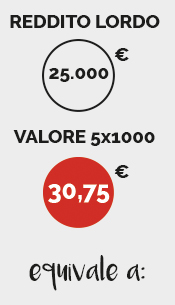 Il pasto scolastico di un trimestre a uno scolaro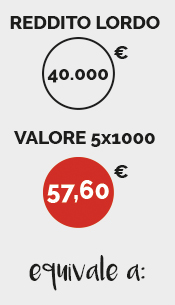 Assicurazione sanitaria nazionale annuale ad una famiglia povera
Il 5x1000 è una parte dell'imposta sul reddito delle persone fisiche (IRPEF). Chiunque dichiari i propri redditi presentando i modelli REDDITI (ex UNICO) o 730 e chi, pur non dovendo dichiararli, invia la Certificazione Unica (CU).
Se fai la dichiarazione dei redditi
1. compila il modulo 730, il CU oppure il Modello Unico
2. firma nel riquadro "Sostegno delle organizzazioni non lucrative di utilità sociale, delle associazioni di promozione sociale..."
3. indica il codice fiscale di Stella Cometa OdV:
98058580782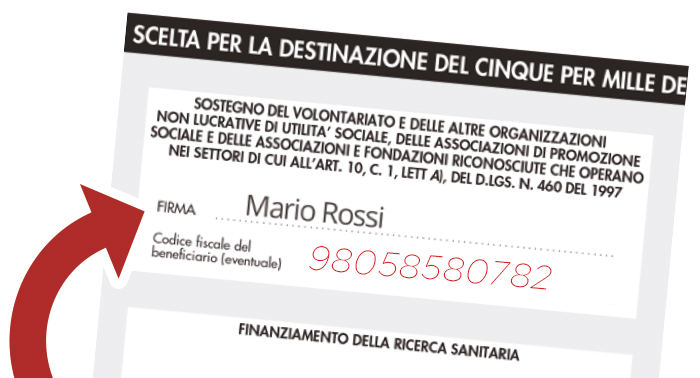 Se non fai la dichiarazione dei redditi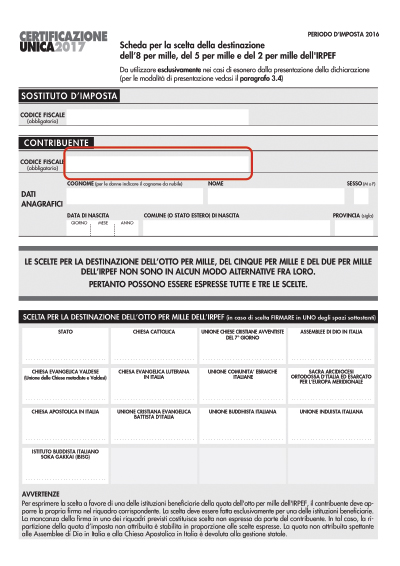 Se non fai la dichiarazione dei redditi, puoi comunque destinare il tuo 5x1000: utilizza il modulo CU precompilato che puoi stampare compilando il form a qui a lato.
Come fare: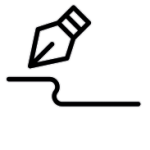 Completa il modulo CU con i tuoi dati
Metti la tua firma
Consegnalo ad un Ufficio Postale, presso un Istituto di Credito oppure ad un Caf
COSA FACCIAMO CON IL TUO 5X1000